Challenger 350
$23,000,000.00
You demanded excellence, so we designed an aircraft with a no-compromise approach that continues to define the super midsize category. That's why the Challenger 350 aircraft is the best-selling business jet platform of the last decade.
SMOOTH RIDE
An optimally balanced aircraft design provides a smooth ride from takeoff to touchdown.
FULL SEATS, FULL FUEL, FULL RANGE
3,200 nm – numbers you can count on. No other super midsize jet goes full range with full fuel and at full seat capacity.
FLAT OUT BEST CABIN
The widest purposefully designed super midsize aircraft with both a flat floor and safe access to baggage.
NEXTGEN READY
The best equipped cockpit and leading connectivity in its class ensure you are always ahead of what's next.
LOWEST DIRECT OPERATING COSTS
Class-leading economics make the Challenger 350 aircraft a wise investment.
#1 IN DELIVERIES
Most successful business jet platform of the last decade.
payments in two installments, 50% at initial and 50% upon delivery
Email to a friend
Description

Intentional elegance
From our signature metal trim to clever foldout tables, every aspect of the cabin has been carefully designed for an unrivalled private jet experience. Whether it's for work or pleasure, the Challenger 350 aircraft delivers on its promise of class-leading comfort.
Wide open spaces
Enjoy the open comfort of a wide, spacious cabin. Sit back, stretch out or lie down in generous, hand-sculpted seats.
The details you expect and some you don't
The perfect balance between aesthetics and ergonomics is achieved through large windows, angled touch screens, and carefully selected finishes.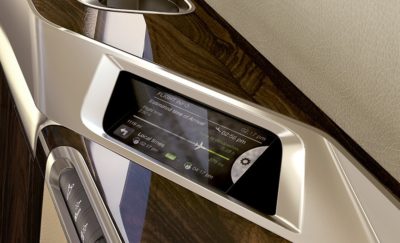 Control at your fingertips
Seamlessly switch from information to entertainment with Bombardier's exclusive cabin management system.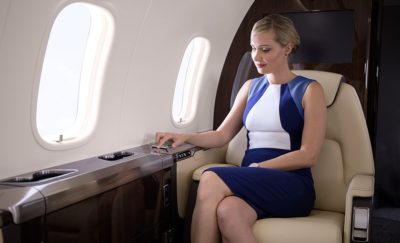 Designed to be effortless
Technology works best when it goes unnoticed. Our cabin integrates advanced technology with carefully crafted interiors. The result is an intuitive cabin experience for business or pleasure.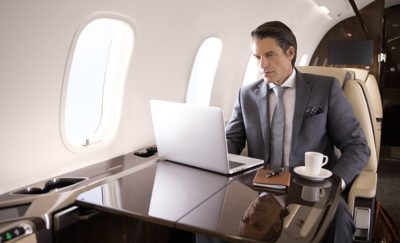 Non-stop productivity
Add data connectivity solutions through Satcom and air-to-ground technologies to stay connected with the world below.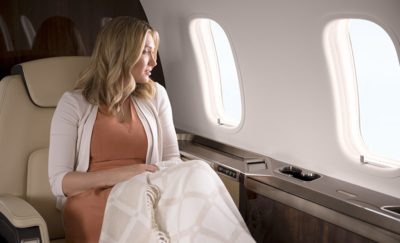 Immersive sound
Enjoy an unparalleled audio experience with crystal-clear sound through integrated sidewall speakers – exclusive to its class.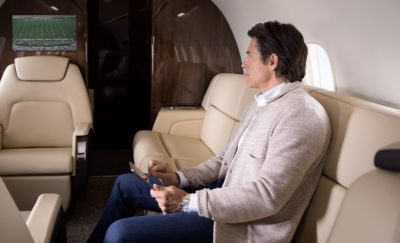 Pause work; hit play
Your in-flight escape starts with our intuitive cabin entertainment system. Connect your personal devices and view videos and movies on the largest high definition monitors in the segment.

Guaranteed to get you there
Best equipped cockpit in its class
Fly with confidence. The Challenger 350 aircraft is equipped to meet current and upcoming navigational requirements and offers the industry's most extensive baseline feature set including synthetic vision and MultiScan weather radar systems.
Future-proofed
Sharing much of the same functionality as the Proline Fusion found on our Global aircraft, the Challenger 350 aircraft is available with all the technology you need today and tomorrow.
Baseline ADS-B Out
FANS 1/A+ (CPDLC & ADS-C) capable
RNP AR 0.3 capable
Cutting cost without cutting corners
The Challenger 350 aircraft has the lowest direct operating costs in its class, through affordable maintenance programs and longer maintenance intervals than the competition.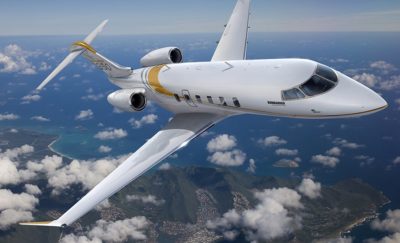 The luxury of having it all
The Challenger 350 business jet comes fully-equipped with more baseline features than the competition. While exceptional in its category, these premium enhancements all come standard in the aircraft.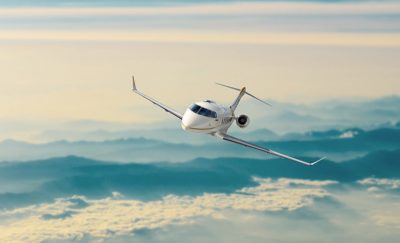 Numbers you can count on
Our numbers are true to their word. When we say 3,200 nm range, we mean it. Whether it's New York to London, Paris to Dubai or Hong Kong to Mumbai, the Challenger 350 aircraft will get you there with full fuel at full passenger capacity.∆
Smooth ride
The Challenger 350 aircraft's wing, engine and landing gear were developed in concert to ensure an optimally balanced design, providing a smooth ride from takeoff to landing.
Land in London City
With available steep approach capability, the Challenger 350 aircraft can access London City Airport.*
It can also operate in and out of challenging airports like Aspen and Lugano, so you can always get closer to your destination.
The total performance package
The Challenger 350 aircraft's exceptional short-field performance allows you to access challenging airfields. It also climbs quickly and directly to 43,000 feet (13,106 m) allowing you to reach your destination fast and efficiently.
[fila] [tamaño de columna = "la mitad"]
Devoluciones y cambios
Hay algunas cosas importantes que tener en cuenta al devolver un producto que compró.
Puede devolver los artículos no deseados por correo postal dentro de los 7 días hábiles posteriores a la recepción de sus productos.
[estilo de lista de verificación = "flecha"]
Tiene 14 días calendario para devolver un artículo desde la fecha en que lo recibió.

Solo artículos comprados directamente de nosotros.

Asegúrese de que el artículo que está devolviendo se volverá a empaquetar con todos los elementos.
[/ lista de verificación] [/ columna] [tamaño de columna = "la mitad"]
Envíe su artículo de vuelta a nosotros
Primero imprima y devuelva este Formulario de devoluciones a:
30 South Park Avenue, San Francisco, CA 94108, EE.
UU.
Recuerde que se enviará el artículo que está devolviendo esté empaquetado de nuevo con todos los elementos.
Para obtener más información, vea nuestra información completa sobre devoluciones e intercambios.
[/ columna] [/ fila]