Description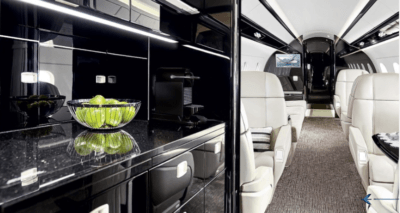 The Legacy 500's wet galley serves as an elegant, welcoming
entryway to the aircraft. The largest galley in the segment offers
a refined experience for long flights.
aa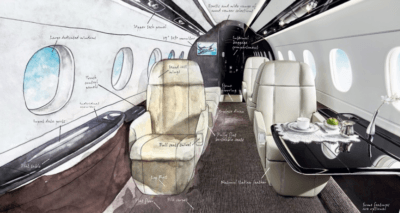 Attention to detail and superior craftsmanship are evident throughout the
elegantly appointed 6-foot-tall flat-floor cabin, from the furniture-like design
of the fully reclining seats to the optimal placement of the seats next to
large windows. Whether working or dining, the cabin's stowable tables
offer plenty of space, opening flush with the side ledge. And with the most
generous ba
gg
age volume in its segment, you'll be able to bring along
everything you need every time you fly aboard this revolutionary aircraft.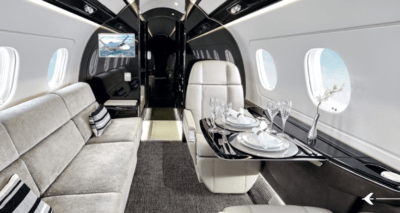 The maximum cabin altitude of 5,800 feet and ultra-quiet
environment are ideal for working, conversation or relaxing.
aa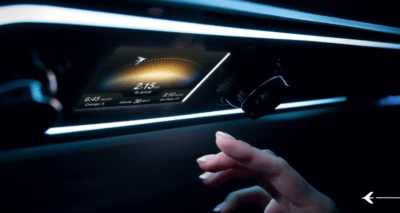 Technology is not just about the latest trends, but also about seamless
integration. Its purpose is to serve the user. And an innovative new
cabin management feature – the upper tech panel – does just that.
Unique to Embraer, the touchscreen overhead panel brings flight
status information, ambient lighting and access to cabin controls
directly to passengers' fingertips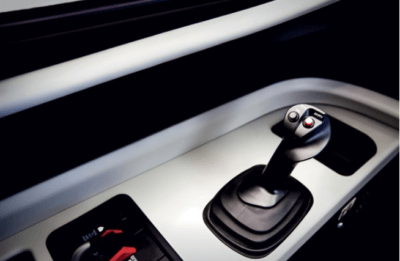 TECHNOLOGY AND ERGONOMICS
The Legacy 500 promises its pilots the most sophisticated marriage of technology and ergonomics
in any size business jet. The dark and quiet cockpit is designed to anticipate every need, reduce
pilot fatigue and minimize workload. The Legacy 500 has a Synthetic Vision System to see what the
eyes can't. Enhanced Vision and Head-Up Display (HUD) offer even more situational awareness.
The orchestration of Embraer ́s digital controls, based on fly-by-wire technology, and Rockwell
Collins Pro Line Fusion avionics provide an instinctive interface between pilot and aircraft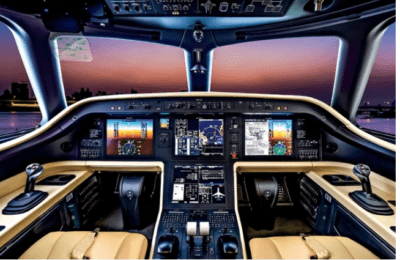 [fila] [tamaño de columna = "la mitad"]
Devoluciones y cambios
Hay algunas cosas importantes que tener en cuenta al devolver un producto que compró.
Puede devolver los artículos no deseados por correo postal dentro de los 7 días hábiles posteriores a la recepción de sus productos.
[estilo de lista de verificación = "flecha"]
Tiene 14 días calendario para devolver un artículo desde la fecha en que lo recibió.

Solo artículos comprados directamente de nosotros.

Asegúrese de que el artículo que está devolviendo se volverá a empaquetar con todos los elementos.
[/ lista de verificación] [/ columna] [tamaño de columna = "la mitad"]
Envíe su artículo de vuelta a nosotros
Primero imprima y devuelva este Formulario de devoluciones a:
30 South Park Avenue, San Francisco, CA 94108, EE.
UU.
Recuerde que se enviará el artículo que está devolviendo esté empaquetado de nuevo con todos los elementos.
Para obtener más información, vea nuestra información completa sobre devoluciones e intercambios.
[/ columna] [/ fila]