MAGNIFICENT PROPERTY WITH STUNNING VIEW《FRANCE》
$18,992,610.00
VILLEFRANCHE-SUR-MER《FRANCE》
Magnificent property with a stunning garden of more than one hectare (12.000 sq.m.) and approximately 620 sq. m. of living space composed of the main house, 3 independent guests apartments and staff cottage.
Magnificent garden. Overflowing wimming pool of 18 meters long, tennis court.
Some works need to be finished in all the buildings. See the project presentation.
Email to a friend
Description
AREAS
1 Land 12525 m²
8 Bedrooms
DETAILS
Reference: V0912SJ
Area: 620 m²
Property tax: 10 551 $
SERVICES
Tennis court, Swimming pool.
LEGAL NOTICE
1Listed price: 18,900,000 €, exchange rates are indicative.
Non-contractual information
Seller's fees
DPE Not applicable
GES Not applicable
REGULATION
Energy – Conventional consumption Not applicable
Energy – Emissions estimate Not applicable
Land value tax 10500 € / year.
DIAGNOSTICS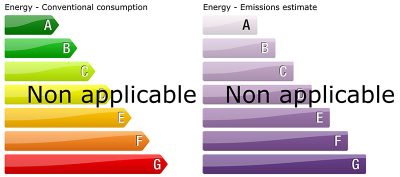 [fila] [tamaño de columna = "la mitad"]
Devoluciones y cambios
Hay algunas cosas importantes que tener en cuenta al devolver un producto que compró.
Puede devolver los artículos no deseados por correo postal dentro de los 7 días hábiles posteriores a la recepción de sus productos.
[estilo de lista de verificación = "flecha"]
Tiene 14 días calendario para devolver un artículo desde la fecha en que lo recibió.

Solo artículos comprados directamente de nosotros.

Asegúrese de que el artículo que está devolviendo se volverá a empaquetar con todos los elementos.
[/ lista de verificación] [/ columna] [tamaño de columna = "la mitad"]
Envíe su artículo de vuelta a nosotros
Primero imprima y devuelva este Formulario de devoluciones a:
30 South Park Avenue, San Francisco, CA 94108, EE.
UU.
Recuerde que se enviará el artículo que está devolviendo esté empaquetado de nuevo con todos los elementos.
Para obtener más información, vea nuestra información completa sobre devoluciones e intercambios.
[/ columna] [/ fila]