Description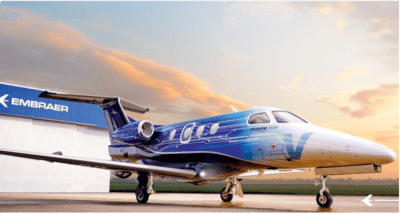 THE ULTIMATE
FIRST IMPRESSION
Strong. Sleek. Assertive. This fierce-looking jet never fails to turn heads. Its
eye-catching nose is immediately recognizable, and its high stance makes
a powerful statement. Boasting a dominating ramp presence unlike
any other, the Phenom 100EV is a true force to be reckoned with. The
attraction is undeniable. And the feeling, absolutely unforgettable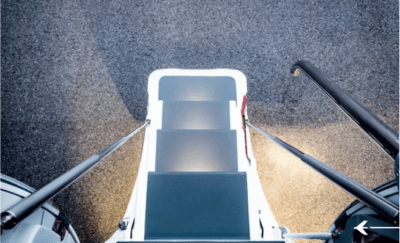 Beautifully complementing the segment's largest entrance door, the
Phenom 100EV's exclusive airstair
−
complete with handrail and optional
LED step lighting
−
provides an impressive entryway to this phenomenal
aircraft, while the largest-in-class refreshment center immediately greets
passengers with gracious, elegant hospitality.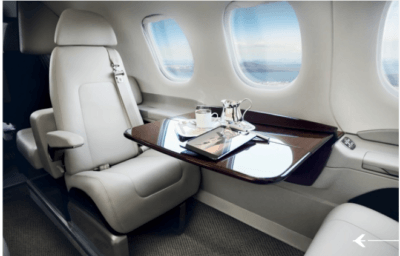 The Phenom 100EV's impressive cabin altitude,
brilliant OvalLite
TM
cabin design and abundance of
space is ideal for working or relaxing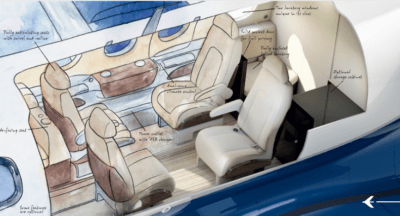 Every  inct of the phenom 100ev has been intelligently designed to offer unprecedented space.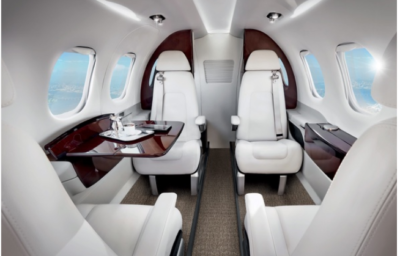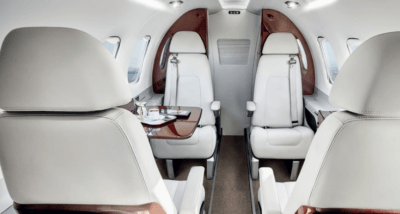 Embraer Design DNA is the strategic design philosophy that
guides our business jet innovation path. Its purpose is clear: create
distinguishable elements with a sustainable product evolution; build
upon proven solutions; increase maturity and quality over time; and
optimize costs and resources among platforms through discernible
features and timeless design. To that end, future technologies and
interfaces are continuously adapted and translated into the Embraer
Design DNA vision, providing not just advanced comfort, style and
connectivity, but also unbeatable value for customers.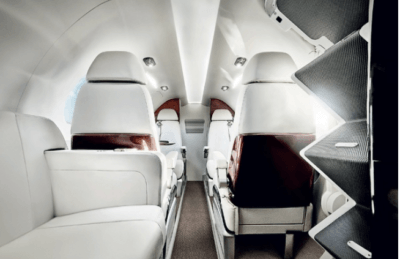 With an impressively spacious cabin, two distinct temperature zones
for superior pilot and passenger comfort and 11 custom interior themes
tailored to your taste, the Phenom 100EV allows you to travel the world
in unsurpassed comfort and style. A fully enclosed rear lavatory with
windows
−
exclusive in its class
−
offers total privacy, while
articulating club seating, exceptional stowage space and flexible
interior configurations offer ample amenities to suit your mission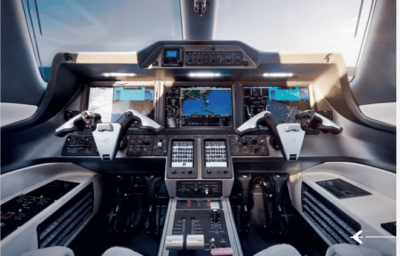 TECHNOLOGY AND ERGONOMICS
Down to its very last detail, the Phenom 100EV has been meticulously engineered to deliver advanced
technology and unparalleled ergonomics. Boasting intelligent automation and a human factors-driven design,
the aircraft offers easy, single-pilot operation plus enhanced capabilities. Its state-of-the-art, touch-controlled
flight deck is designed to anticipate every need, minimize workload and increase situational awareness.
The Synthetic Vision System sees what the eyes can't. Graphical flight planning, SurfaceWatch™, vertical
navigation, windshear alerting and weather radar with vertical scan, ground clutter suppression and turbulence
detection provide even more situational awareness. And the design of the aircraft's synoptic screens and
Prodigy Touch avionics – based on Garmin 3000 – create an instinctive interface between pilot and aircraft
[fila] [tamaño de columna = "la mitad"]
Devoluciones y cambios
Hay algunas cosas importantes que tener en cuenta al devolver un producto que compró.
Puede devolver los artículos no deseados por correo postal dentro de los 7 días hábiles posteriores a la recepción de sus productos.
[estilo de lista de verificación = "flecha"]
Tiene 14 días calendario para devolver un artículo desde la fecha en que lo recibió.

Solo artículos comprados directamente de nosotros.

Asegúrese de que el artículo que está devolviendo se volverá a empaquetar con todos los elementos.
[/ lista de verificación] [/ columna] [tamaño de columna = "la mitad"]
Envíe su artículo de vuelta a nosotros
Primero imprima y devuelva este Formulario de devoluciones a:
30 South Park Avenue, San Francisco, CA 94108, EE.
UU.
Recuerde que se enviará el artículo que está devolviendo esté empaquetado de nuevo con todos los elementos.
Para obtener más información, vea nuestra información completa sobre devoluciones e intercambios.
[/ columna] [/ fila]