Description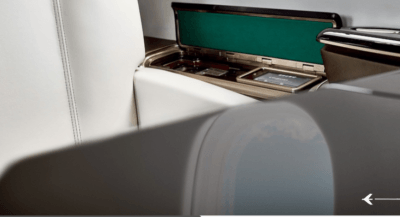 Embraer Design DNA is the strategy guiding Embraer Executive Jets'
innovation path. Creating distinguishable elements with a sustainable
evolution of the product, reutilizing proven solutions, increasing maturity
and quality over time, and optimizing costs and resources among
platforms with discernible product features and timeless design.
Future technologies and interfaces will be adapted and translated
into the Embraer Design DNA vision to support and add value to
Embraer Executive Jets' portfolio and its position.
aa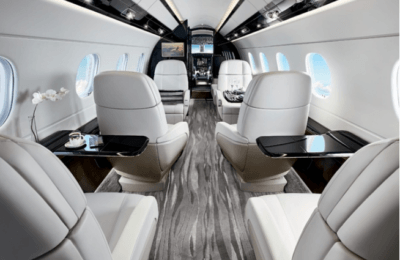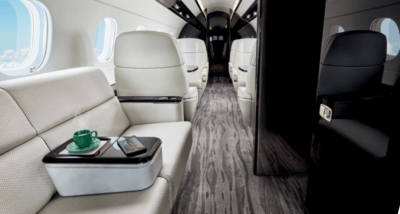 The Legacy 450's spacious, modern, luxurious cabin delivers a per
–
fect environment for work and relaxation.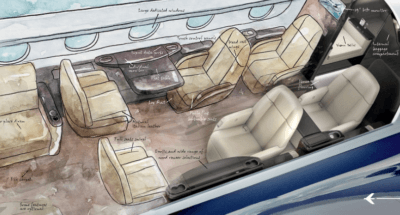 Our attention to detail and dedication to craftsmanship are evident
throughout the Legacy 450's expansive cabin. The first mid-light
jet to provide passengers the unencumbered freedom of a six-foot
flat-floor cabin, our mid-light jet uses only the finest materials
throughout to deliver optimum comfort.
Luxurious, fully reclining leather seats that seamlessly integrate with
the cabin are paired with a window to give passengers an unmatched
inflight experience. And with the largest lu
gg
age compartments in
the mid-light sector, the Legacy 450 delivers you the capacity
to meet your every need.
a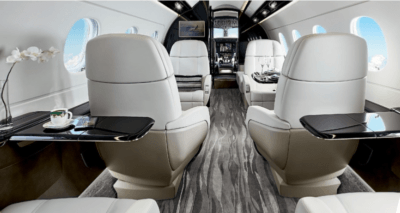 With its 5,800 feet low altitude cabin pressure and state-of-
the art noise reducing technologies, the serene environment
of the Legacy 450 cabin will invigorate you.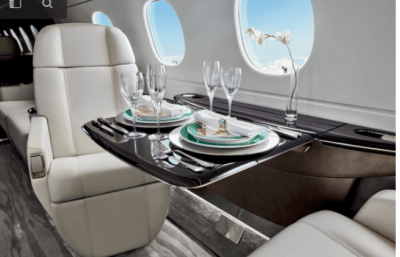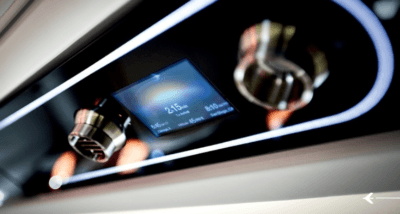 Always be in control with our revolutionary upper tech panel.
A feature unique to Embraer, the innovative upper tech panel
transforms cabin management to enhance your comfort.
With an intuitive design, our overhead touchscreen panel
delivers all the information you need at a glance as well
as fingertip control of your environment.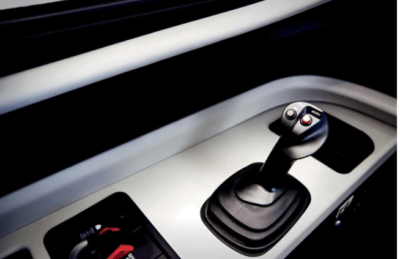 TECHNOLOGY AND ERGONOMICS
In a true reflection of our Rethink Convention approach, we have established a new benchmark
for mid-light jets by equipping the Legacy 450 with a full fly-by-wire system to deliver the
unparalleled performance, safety, comfort, and fuel efficiency once reserved for only the largest,
most expensive business jets.
But our innovation reaches far beyond the Legacy 450's flight control system. With the industry's
first compact Head-Up Display integrating seamlessly with cutting-edge Enhanced and Synthetic
Vision Systems, Legacy 450 pilots are afforded an unprecedented level of situational awareness.
And our dark and quiet cockpit philosophy delivers crews an ergonomically astute cockpit that
reduces pilot fatigue and minimizes workload.
[fila] [tamaño de columna = "la mitad"]
Devoluciones y cambios
Hay algunas cosas importantes que tener en cuenta al devolver un producto que compró.
Puede devolver los artículos no deseados por correo postal dentro de los 7 días hábiles posteriores a la recepción de sus productos.
[estilo de lista de verificación = "flecha"]
Tiene 14 días calendario para devolver un artículo desde la fecha en que lo recibió.

Solo artículos comprados directamente de nosotros.

Asegúrese de que el artículo que está devolviendo se volverá a empaquetar con todos los elementos.
[/ lista de verificación] [/ columna] [tamaño de columna = "la mitad"]
Envíe su artículo de vuelta a nosotros
Primero imprima y devuelva este Formulario de devoluciones a:
30 South Park Avenue, San Francisco, CA 94108, EE.
UU.
Recuerde que se enviará el artículo que está devolviendo esté empaquetado de nuevo con todos los elementos.
Para obtener más información, vea nuestra información completa sobre devoluciones e intercambios.
[/ columna] [/ fila]