1930'S RESIDENCE BETWEEN PRESTIGE AND A PRESERVED NATURE《FRANCE》
$26,881,075.00
ANTIBES • CAP D'ANTIBES《FRANCE》
Out of sight, on the western coastline of the Cap d'Antibes peninsula, this sumptuous 1930s residence enjoys a preserved natural environment of fascinating beauty.
Erected on three levels, the property, with a living space of 667 sqm, stands on a magnificent landscaped park of 8,300 sqm surrounded by dense Mediterranean vegetation.
The noble materials and decorative elements such as marble, stained glass windows, mouldings, gilding and the grand staircase make this property elegant and refined.
Email to a friend
Description
The beauty of the landscape can be admired from the sumptuous entrance hall, which opens onto the 60 sqm reception room, extended by a vast terrace, all facing the sea.
On the ground floor there is also a large equipped kitchen opening directly onto the dining room, a dressing room and a guest toilet.
The garden level includes 6 en-suite bedrooms opening onto a terrace, an utility room with equipped kitchenette, bathroom and toilet.
Upstairs, a large master suite with dressing room and bathroom opens onto a terrace with a view of the bay of Juan-les-Pins, the Lerins islands and the Esterel.
Two en suite bedrooms, one of which opens onto a balcony with sea view.
A superb heated pool, a pool-house, tennis court, three garages and a cellar complete this prestigious property.
AREAS
1 Land 8300 m²
10 Bedrooms
DETAILS
Reference: V0719CA
Area: 667 m²
View: Panoramic
Built in: 1930
SERVICES
Tennis court, Swimming pool, Air-conditioning.
LEGAL NOTICE
1Listed price: 26,750,000 €, exchange rates are indicative.
Non-contractual information
Seller's fees
DPE 109 kWh/m².year (C)
GES 7 kg CO2/m².year (B)
Montant estimé des dépenses annuelles d'énergie pour un usage standard : 3510€ ~ 4800€
REGULATION
Energy – Conventional consumption 109 kWh/m².year (C)
Energy – Emissions estimate 7 kg CO2/m².year (B)
3510
4800
DIAGNOSTICS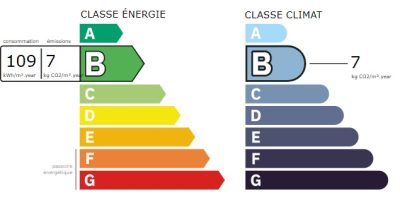 [fila] [tamaño de columna = "la mitad"]
Devoluciones y cambios
Hay algunas cosas importantes que tener en cuenta al devolver un producto que compró.
Puede devolver los artículos no deseados por correo postal dentro de los 7 días hábiles posteriores a la recepción de sus productos.
[estilo de lista de verificación = "flecha"]
Tiene 14 días calendario para devolver un artículo desde la fecha en que lo recibió.

Solo artículos comprados directamente de nosotros.

Asegúrese de que el artículo que está devolviendo se volverá a empaquetar con todos los elementos.
[/ lista de verificación] [/ columna] [tamaño de columna = "la mitad"]
Envíe su artículo de vuelta a nosotros
Primero imprima y devuelva este Formulario de devoluciones a:
30 South Park Avenue, San Francisco, CA 94108, EE.
UU.
Recuerde que se enviará el artículo que está devolviendo esté empaquetado de nuevo con todos los elementos.
Para obtener más información, vea nuestra información completa sobre devoluciones e intercambios.
[/ columna] [/ fila]