STUNNING VILLA ON THE EAST SIDE OF THE CAP MARTIN《FRANCE》
$14,973,010.00
ROQUEBRUNE-CAP-MARTIN《FRANCE》
Prestigious fully renovated villa overlooking the bay of Cap Martin Having belonged to the designers of Dolce & Gabbana. This luxurious property is steeped in style, surrounded by a unique landscaped garden and a perfectly maintained vegetable garden of approximately 3500 m2.Located on the second line, the property offers numerous terraces as well as an infinity pool offering a panoramic view of Menton as far as Italy.
The villa of approximately 437m2 includes a spacious living room, 5 en-suite bedrooms opening onto terraces with a sea view. A garage, a security / video surveillance room complete this exceptional property.
Email to a friend
Description
AREAS
6 Bedrooms
2 Bathrooms
5 Shower rooms
1 Land 2660 m²
DETAILS
Reference: V1559SJ
Area: 437 m²
Orientation: East
View: Panoramic Sea
SERVICES
Air-conditioning, Internet, Caretaker house, Irrigation sprinkler, Outdoor lighting, Alarm system, Intercom, Electric gate, Video security, Videophone, Bowling game, Swimming pool.
LEGAL NOTICE
1Listed price: 14,900,000 €, exchange rates are indicative.
Non-contractual information
Seller's fees
DPE 156 kWh/m².year (D)
GES 5 kg CO2/m².year (A)
REGULATION
Energy – Conventional consumption 156 kWh/m².year (D)
Energy – Emissions estimate 5 kg CO2/m².year (A)
DIAGNOSTICS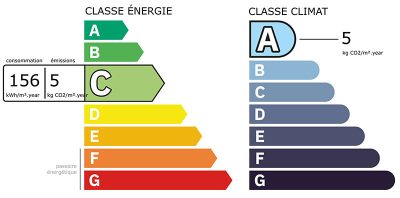 [fila] [tamaño de columna = "la mitad"]
Devoluciones y cambios
Hay algunas cosas importantes que tener en cuenta al devolver un producto que compró.
Puede devolver los artículos no deseados por correo postal dentro de los 7 días hábiles posteriores a la recepción de sus productos.
[estilo de lista de verificación = "flecha"]
Tiene 14 días calendario para devolver un artículo desde la fecha en que lo recibió.

Solo artículos comprados directamente de nosotros.

Asegúrese de que el artículo que está devolviendo se volverá a empaquetar con todos los elementos.
[/ lista de verificación] [/ columna] [tamaño de columna = "la mitad"]
Envíe su artículo de vuelta a nosotros
Primero imprima y devuelva este Formulario de devoluciones a:
30 South Park Avenue, San Francisco, CA 94108, EE.
UU.
Recuerde que se enviará el artículo que está devolviendo esté empaquetado de nuevo con todos los elementos.
Para obtener más información, vea nuestra información completa sobre devoluciones e intercambios.
[/ columna] [/ fila]